How to Get Rid of Your Unwanted Blemishes
No one like blemishes no matter your age. Whether you're breaking out because of life style influences or you are a teen having acne, it's always an annoying thing to have to contend with. But don't worry too much! Here's how to get rid of blemishes and seamlessly incorporate acne treatments into your skincare routine so your complexion appears smooth, fresh and clarified.
It is important to understand your breakouts. Is it your diet or life style? Is it your hormones?
For most people, stress is also a breakout instigator, whether the stress is from professional or personal reasons.
The root cause of blemishes is excess oil production that combines with dead skin cells to clog pores, or hair follicles, which can then become infected with bacteria that live on the surface of the skin. Inflammation makes the pimple swollen and red, and it can take days or even weeks to heal on its own.
Common blemish treatments can be acids like beta hydroxy and alpha hydroxy acids.These can help accelerate the healing of blemishes. They generally work by unclogging pores and sloughing away dead skin cells. They can prevent the formation of pimples by preventing the clogging of pores in the first place.
Glow Skin and Beauty suggests these two products to help combat the unwanted breakouts: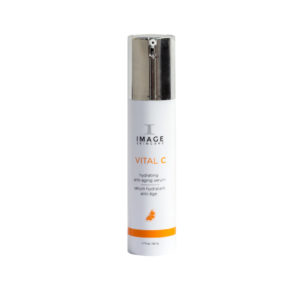 Vital C hydrating anti-aging serum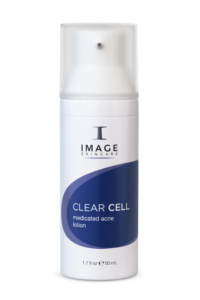 Clear Cell Medicated Ance Lotion