This facial is personalised to your skin needs, it is a relaxing and calming facial. This facial leaves your skin deeply hydrated, increased radiance with a smooth and glowing finish.

30min $65 | 45min $75 | 60min $85 | 75 min $95

IMAGE SIGNATURE FACE LIFT FACIAL

Best for all skin concerns - result- driven

This is an active, multiple layered and targeting facial. It uses high doses of the most sophisticated forms of Vitamin C and hyaluronic acid. This facial will provide a deep clean, reduce inflammation and hydrate your skin leaving it resurfaced and glowing.


30min $105 | 45min $115 | 60min $125

Eye brow tint and shape $30

Eye lash and brow tint $30

Eye lash and brow shape $30

Best for dull and textured skin

Microdermabrasion uses a diamond-tipped wand to gently remove dead skin cells. It is powered with a vacuum suction to increase circulation. Resulting in healthy, glowing and smooth skin.

30min $80 | 45min $90 | 60min $100

IMAGE 02 OXYGEN LIFT FACIAL

Best for sensitive, dry, textured and dull skin

This facial is exfoliating and invigorating. It infuses oxygen, plant-derived stem cells and peptides in high concentration. This anti-aging, luxurious treatment produces gorgeous, luminous skin that feels as healthy as it is radiant.


30min $105 | 45min $115 | 60min $125

Eye lash and brow tint and shape (trio) $45

IMAGE NOURISHING HYDRATING FACIAL

This gentle and calming facial is perfect for sensitive and delicate skin. It increases brightness, hydration and rejuvenates your skin. This treatment includes a specialty hydro sheet mask that leaves your skin refreshed and hydrated.

30min $80 | 45min $90 | 60min $100

IMAGE SIGNATURE FACE LIFT FACIAL

Best for pigmented, aging, sun damaged and rosacea skin

This mega-lighting treatment exfoliates and hydrates your skin, leaving it bright and glowing. This facial will correct all forms of pigmentation to leave your skin even toned and illuminated.


30min $105 | 45min $115 | 60min $125

New Brazilian (over 6 weeks) $60

Maintanence Brazilian $50

IMAGE ORMEDIC BALANCING FACIAL

Best for all skin concerns - result- driven

This facial uses organic ingredients with medical effectiveness. It works to rebalance, regenerate and restore your skin. It will reduce inflammation, brighten skin and will leave your skin hydrated and refreshed.

30min $90 | 45min $100 | 60min $110

Complimentry scalp or hand massage with each facial

Focused on relaxation, we use aromatherapy oils and apply light to medium pressure. You will leave feeling calm and relaxed.


30min $65 | 45min $80 | 60min $100

IMAGE CLEAR SKIN PEEL FACIAL

Best for acne prone and oil skin

This outstanding exfoliating blend of AHA's and BHA's will detoxify, purify, and heal your skin. The facial treatment has a dual benefit, it reduces and treats all kind of acne while resurfacing and smoothing the skin.


30min $105 | 45min $115 | 60min $125

Treatment Add-on


Extractions, specialty masks, extended facial time from $10-25

Ultimate Massage & Facial


Melt away with a relaxing 20-minute neck and shoulder massage. Followed by a customised facial with microdermabrasion. Includes a heated luxury moulding mask. This ultimate pampering treatment will leave your skin glowing and mind relaxed.




45min $110 | 60min $130 | 75min $150
Book Now!  The Glow Skin and Beauty team would love to see you in our clinic for a calming and relaxing beauty treatment.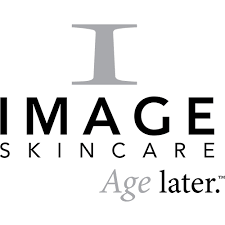 Image Skin Care
Glow Skin and Beauty have partnered with leading American company Image Skin Care. Image is designed and made in America and is supplied to over 60 countries. Image Skin Care is science based and result drive. We work with this world leading skin care range as they provide professional and home care solutions.